CORONA CORN MILL- MOLINO PARA MAÍZ CORONA L10000
So many traditional Latin American dishes are built upon corn and ancient grains. Tortillas, arepas and so many more staple dishes rely on top-quality corn and grains for the best flavor. Now, you can grind corn or grains with ease right in the comfort of your own kitchen! Make all of those authentic, heritage dishes that have been passed down through generations exactly the way you may remember them as a child with the Corona Corn Mill. A light body and ergonomic handle allows for comfort and heavy use without fatigue. Additionally, this model also comes with a protective rubber base to help protect the use surfaces. Looks like all your bases are covered for the perfect grind!
Available in:
Low and High Hopper
14.6″ x 6″ x 18.4″ (37 x 15,3 x 46,7 cm)
Tin-plated gray iron: 89% – Tin-plated white iron: 9 %
Steel: 12% – Polypropylene: 4% – Wood: 4% – Rubber: 2%
Material           Body in tinned gray iron, wood handle and rubber protective base
Brand                   Corona
Color                    Silver
Finish Type       tin-plated
Coating with a layer of tin with 99.96% purity. No it is harmful since tin is suitable for use in the food industry. Lighter body that makes the mill lighter and easier to handle. Ergonomically shaped wooden handle to reduce user fatigue. Protective base in rubber to prevent wear of the surface where the mill is used
Before using your Corona mill for the first time, carefully wash all the pieces and dry them. Every time you use the mill, untie it completely, then wash it, clean it well and dry it; well of the Contrary to the food particles that remain inside it can decompose producing bad smell and deterioration of the mill. For your safety when grinding, DO NOT INSERT YOUR FINGERS INTO THE MILL HOPPER.
We look good in your kitchen
Every kitchen needs their staples, and we are here to bring a little authentic flair to yours. Our corn mills, pressure cookers, non-stick pans, stock pots and more bring everything you need to make beautiful and delicious meals from start to finish.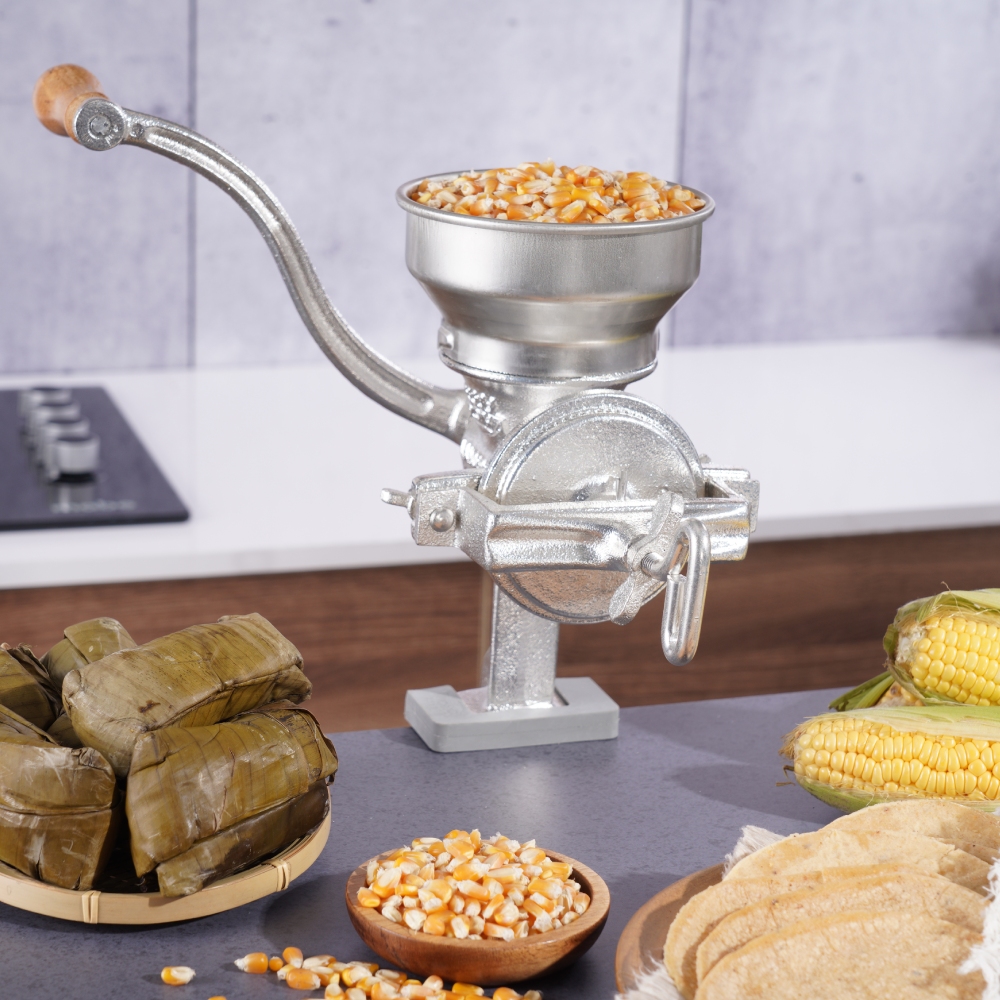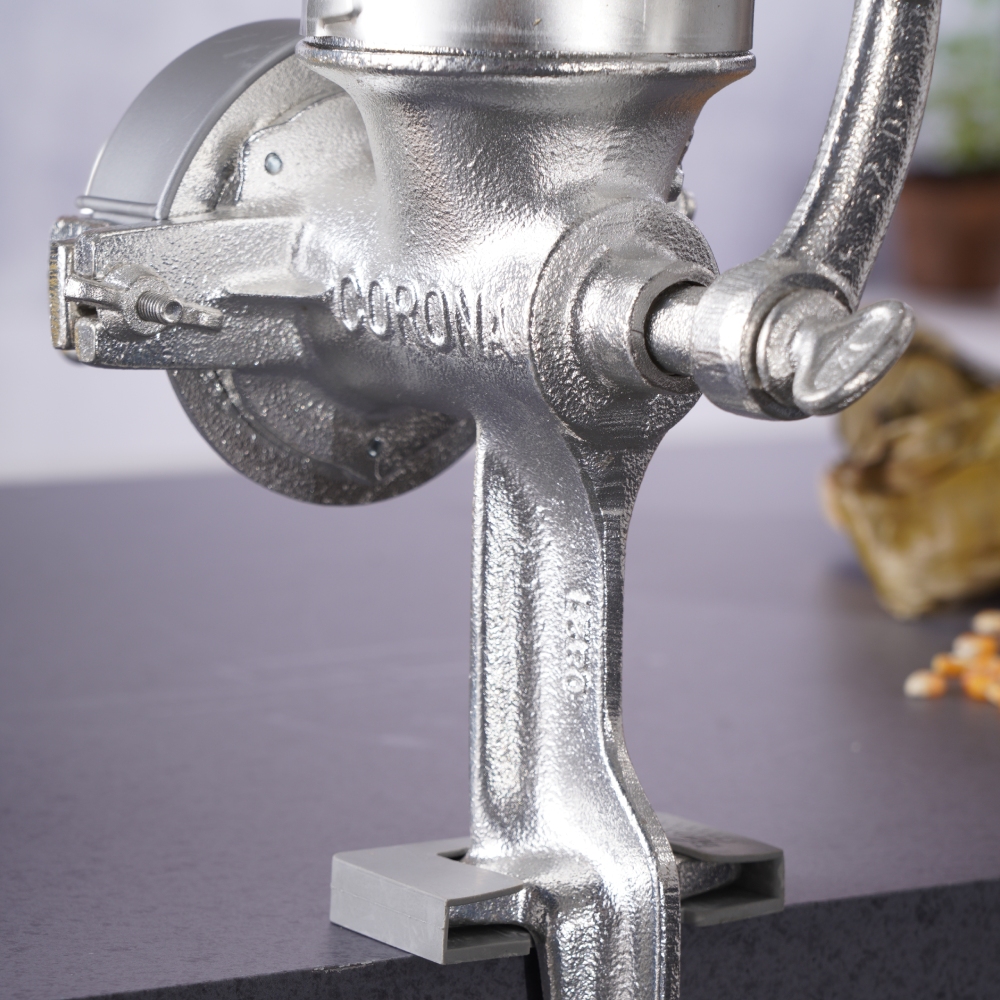 Our products are built for both form and function, meaning not only do they help you create fun, everyday meals, but they also look so beautiful in your kitchen, you'll want to show them off.