UNIVERSAL ALUMINUM CITRUS SQUEEZER – EXPRIMIDOR DE CITRICOS I44143
Don't painstakingly squeeze your fresh citrus! Use this aluminum citrus juicer to make the job that much easier. Just slice, press and you're done. This juicer is also intended to catch the seeds, so no need to catch the juice in a separate bowl. An easy rinse and wipe are all the clean-up you'll need.
Material           All in stainless steel
Brand                 Universal
Color                   Silver
Finish Type       Aluminum
product made of 100% aluminum Overall length: 19 cm Total width: 6 cm Average weight: 180 Grams MADE IN CHINA
We look good in your kitchen
Our products are built for both form and function, meaning not only do they help you create fun, everyday meals, but they also look so beautiful in your kitchen, you'll want to show them off.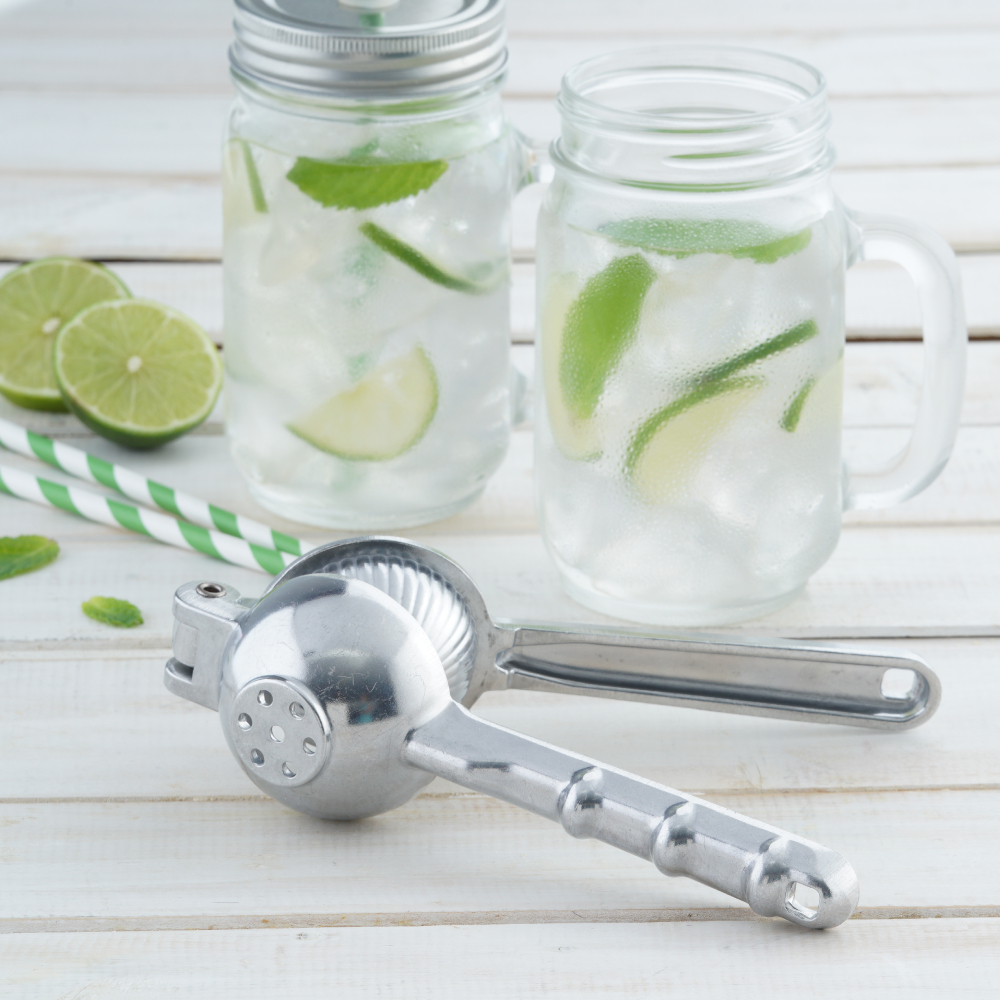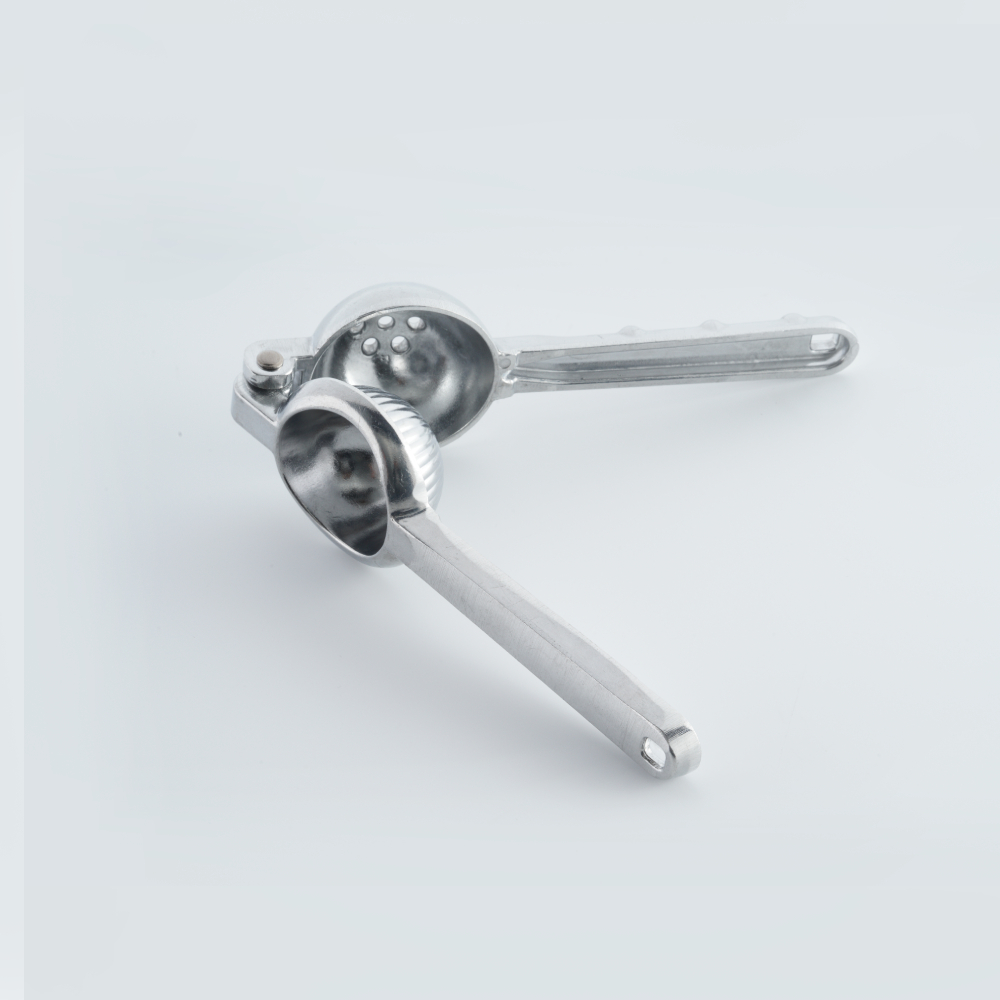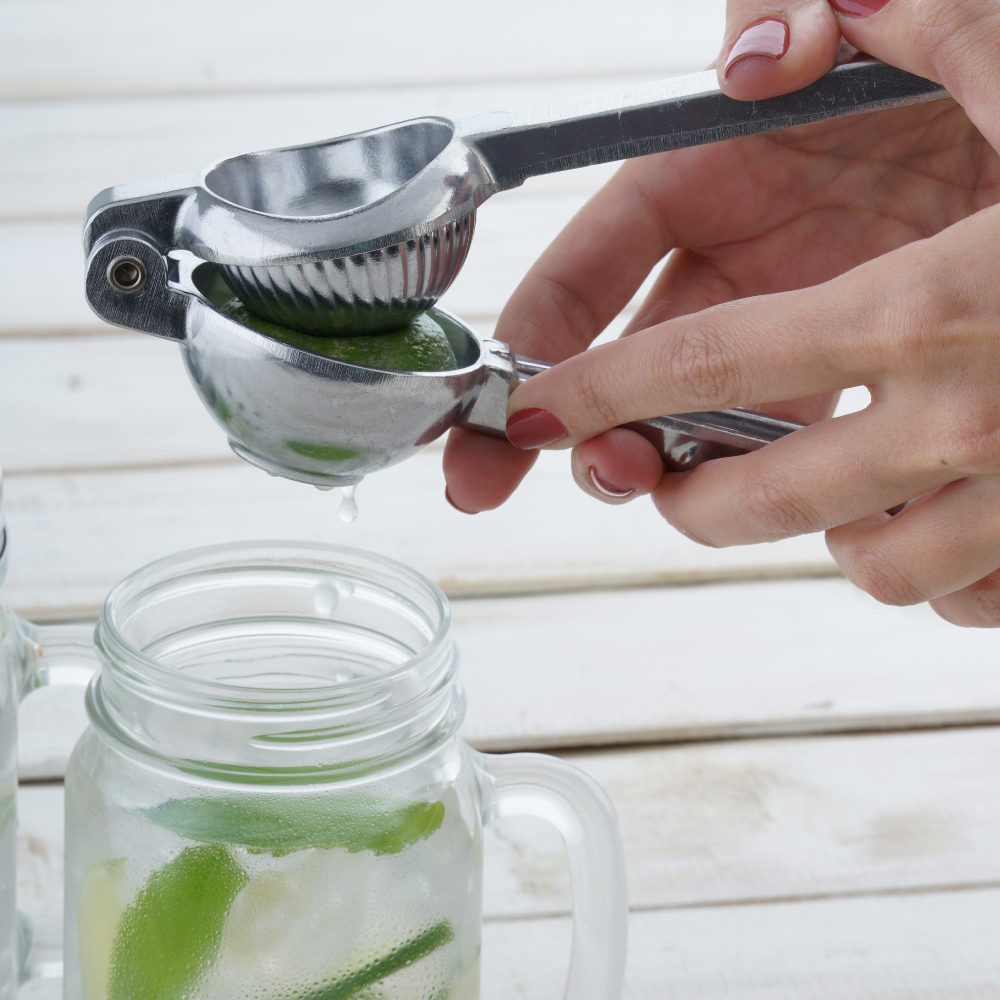 Every kitchen needs their staples, and we are here to bring a little authentic flair to yours. Our corn mills, pressure cookers, non-stick pans, stock pots and more bring everything you need to make beautiful and delicious meals from start to finish.
.