UNIVERSAL ALUMINUM STOCKPOT SET 8-12-16 QT – SET DE OLLAS TAMALERAS EN ALUMINIO 24-26-28 CM L93160
Cook anything in this set of 8-, 12- and 16-quart pots. Pasta for a family meal night or batch cooking for a weekly meal, these pots will become your go-to. Each pot also comes with a steamer, which helps to create healthy meals, steamed rice and sides. A one-stop shop for cooking!
Sizes
9.4 cm ( 7.6 liter or 8 US quart capacity) 10.2 cm ( 11.4 liter or 12 us quart capacity) and 11 cm ( 15.1 liter or 16 US quart capacity
Material              Body in aluminium, handles in chrome steel
Brand                   Universal
Color                   SIlver
Finish Type       Aluminum
set of aluminum pots with steamer, this set includes a 24 cm, 26 cm and 28 cm, with chrome-plated, riveted steel handles for added stability, includes aluminum steamer
Made in china
Do not let the product heat up on the stove without food inside
We look good in your kitchen
Our products are built for both form and function, meaning not only do they help you create fun, everyday meals, but they also look so beautiful in your kitchen, you'll want to show them off.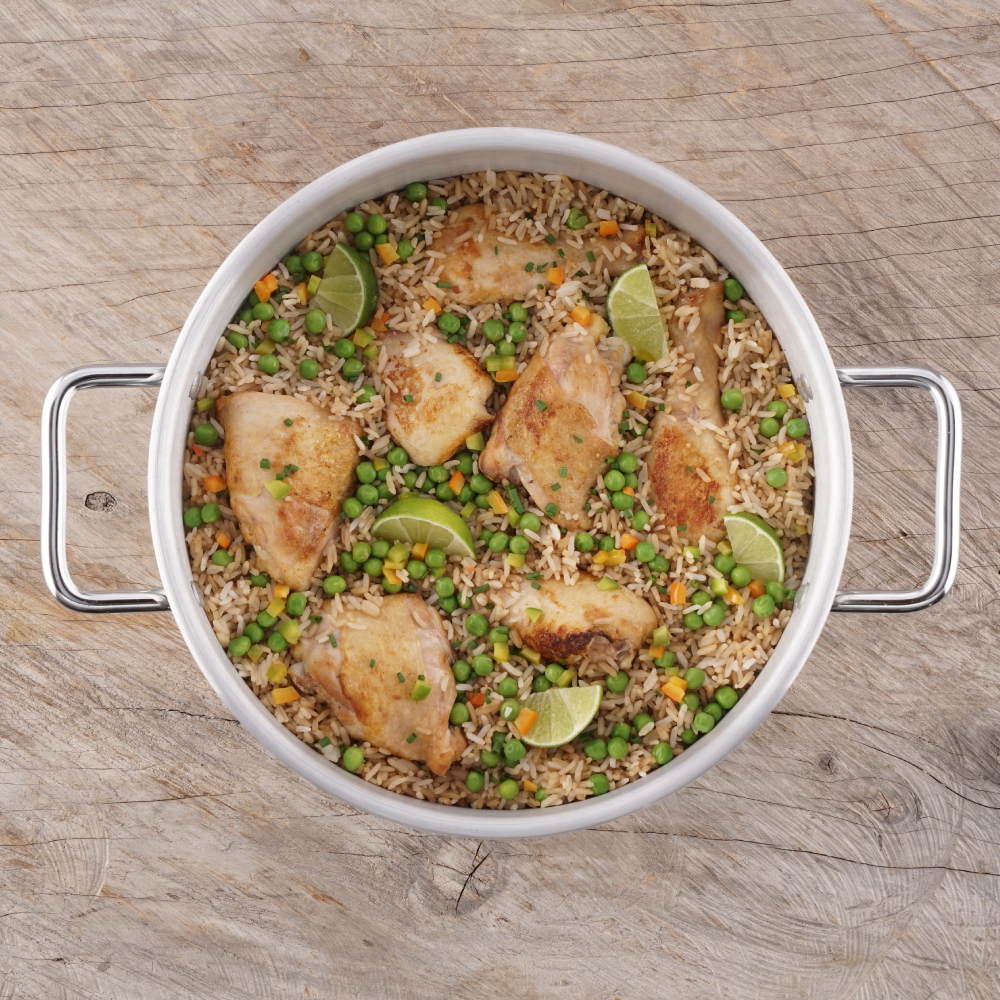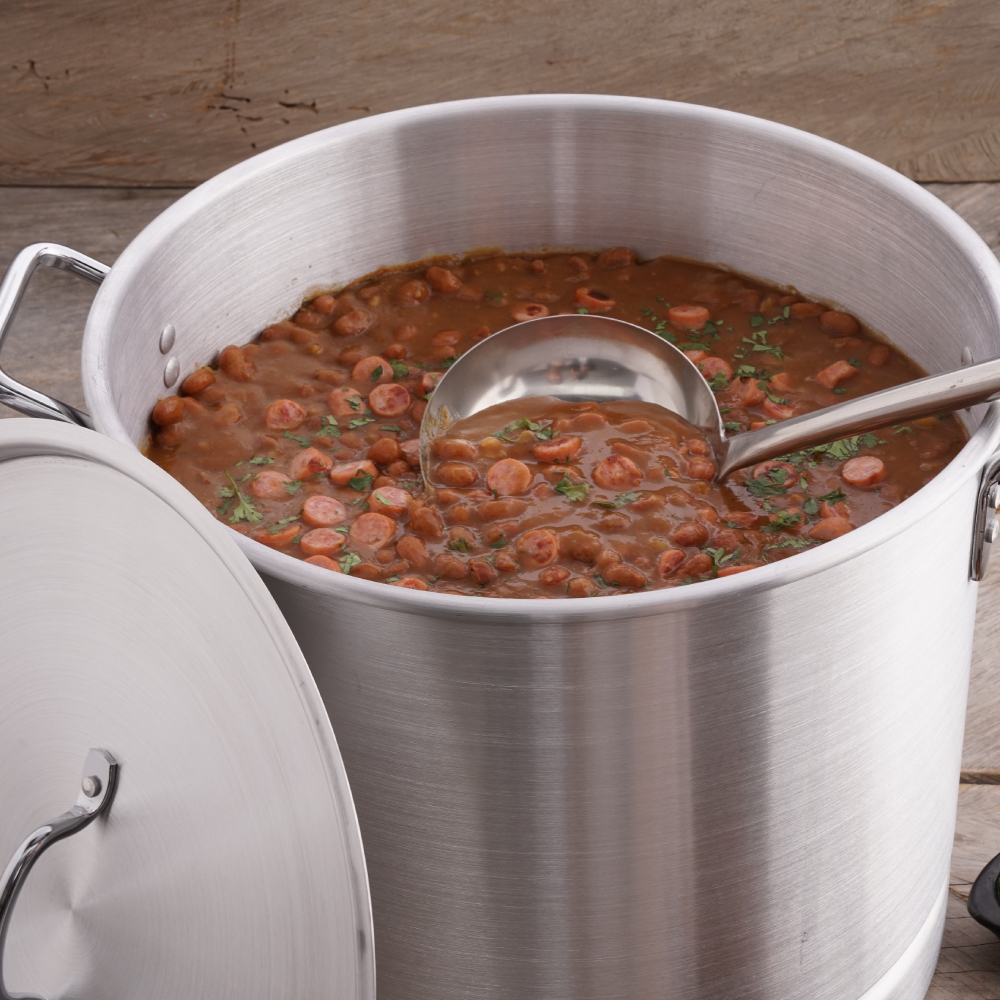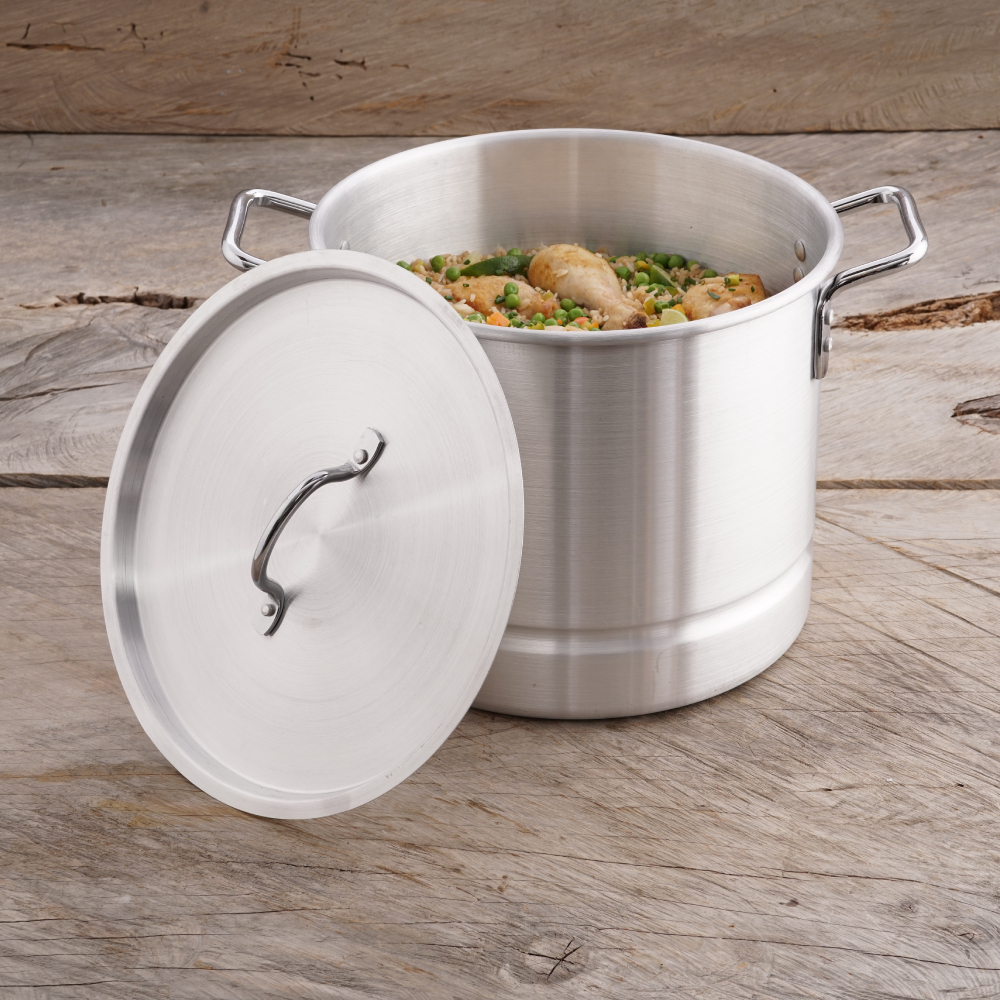 Every kitchen needs their staples, and we are here to bring a little authentic flair to yours. Our corn mills, pressure cookers, non-stick pans, stock pots and more bring everything you need to make beautiful and delicious meals from start to finish.