UNIVERSAL BASTING BRUSH – BROCHA DE COCINA INCAINOX I41500
Saucing, basting and buttering are just three of the ways this kitchen brush can be used. Made with nylon bristles and a stainless steel handle, this brush is built to last through the years. You'll never know how you ever made it without this useful kitchen tool.
Size:
7,87¨ x 1,96¨x 1,96¨Inches
Material             Handle made of stainless steel, service in nylon bristles
Brand                   Universal
Color                   Silver
Finish Type       Stainless steel
Handle made of stainless steel The service consists of nylon and nylon bristles Handle length: 122 mm Total length: 199 mm Handle diameter19 mm Mm Service width: 39.9 mm Width 16.5 mm
Made in China
Dry after use, do not use abrasive cleaners.
We look good in your kitchen
Our products are built for both form and function, meaning not only do they help you create fun, everyday meals, but they also look so beautiful in your kitchen, you'll want to show them off.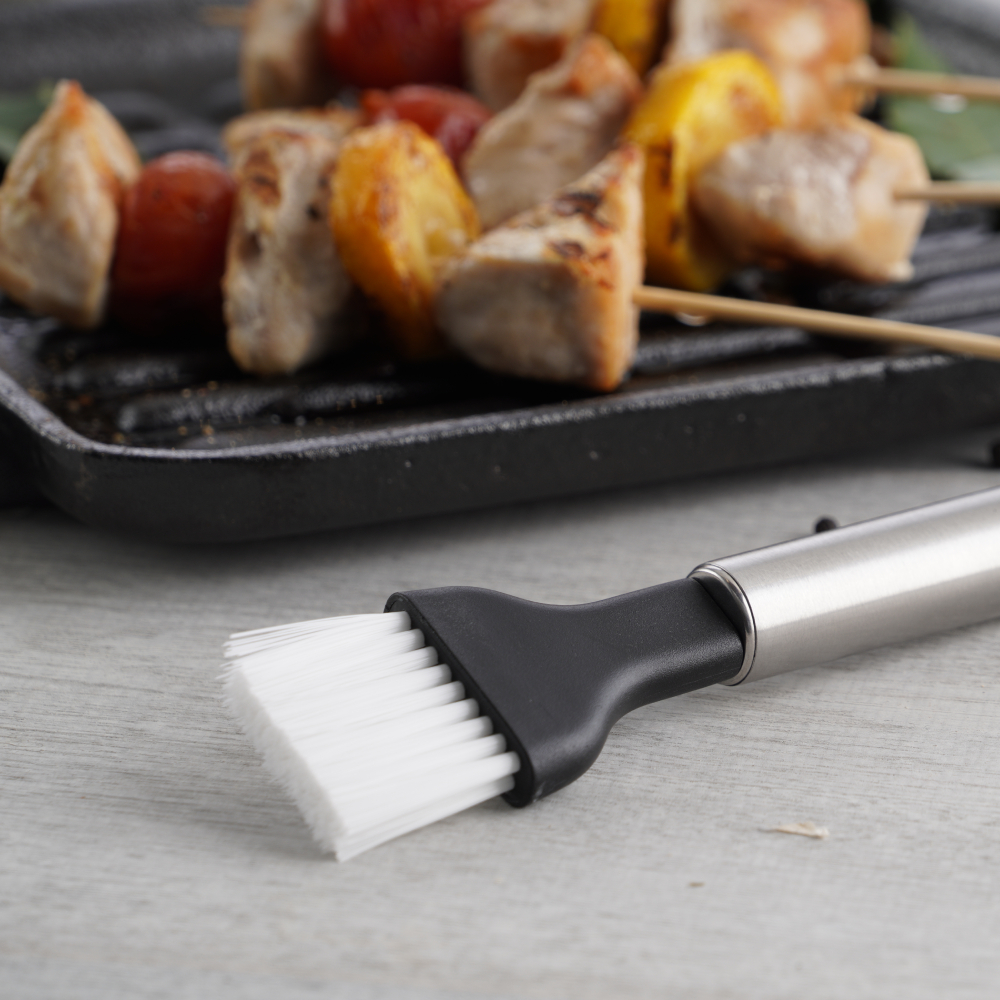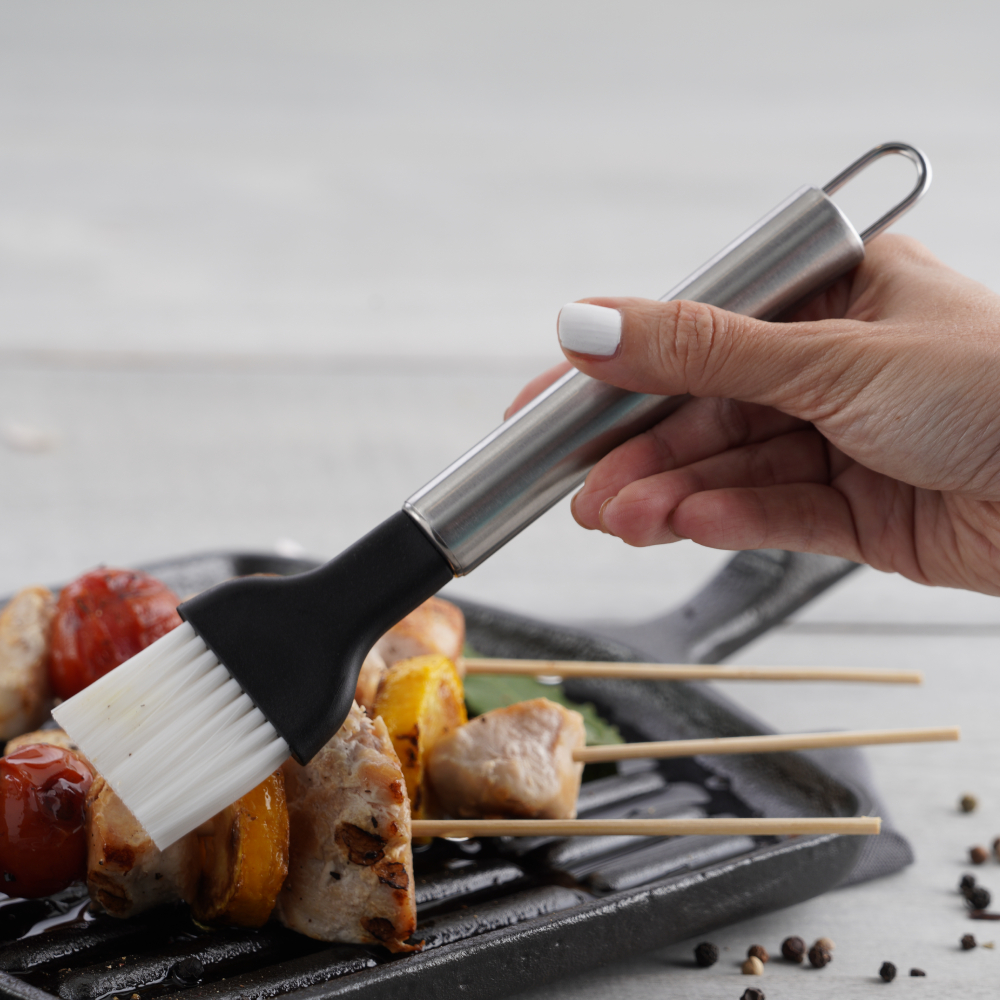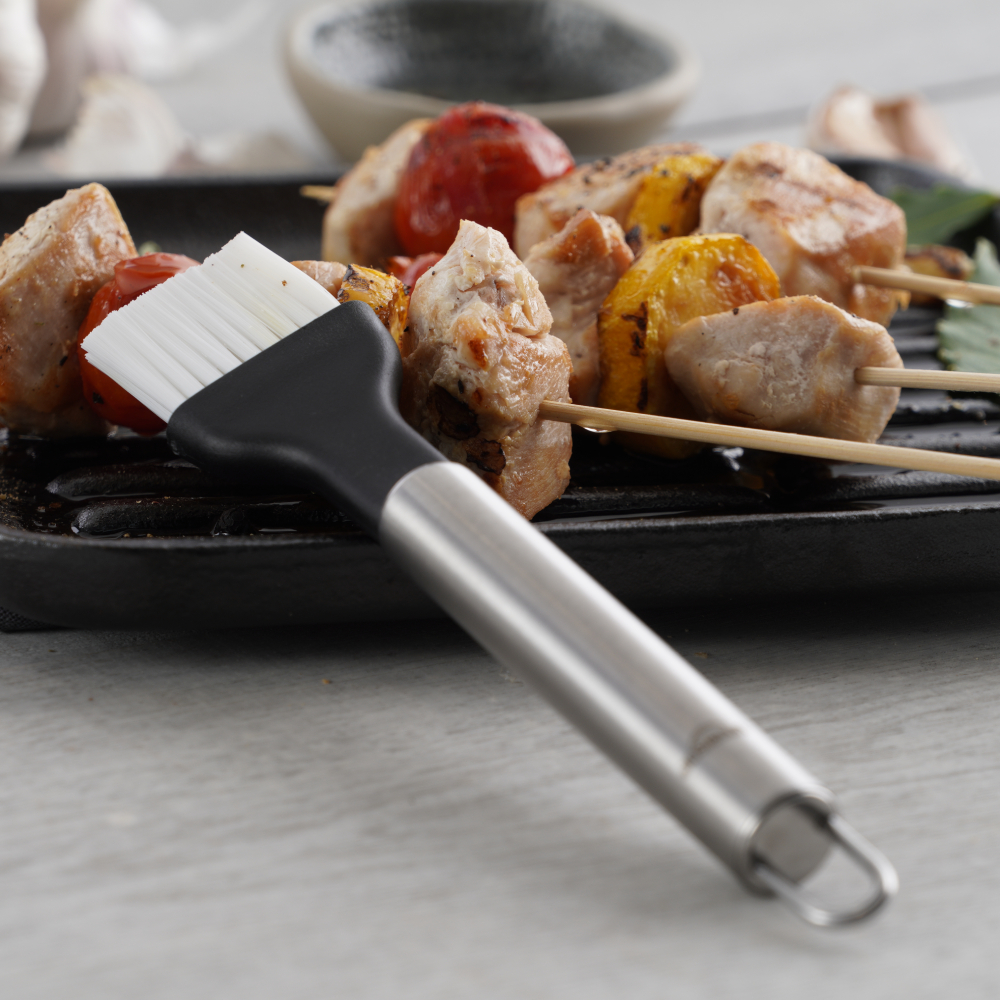 Every kitchen needs their staples, and we are here to bring a little authentic flair to yours. Our corn mills, pressure cookers, non-stick pans, stock pots and more bring everything you need to make beautiful and delicious meals from start to finish.