UNIVERSAL BOTTLE AND CAN OPENER- DESTAPADOR DE BOTELLAS Y LATAS L41660
This bottle opener is begging to be put out on your bar cart or showcased at your next party. Not only does it open bottles with ease, but the wood handle juxtaposed with the stainless steel opener is eye-catching.
Size
9¨ x 2.2¨ x 13.3¨ Inches
Material            head in stainless steel 430
handle un polypropilene
Brand                   Universal
Color                   Silver and wood
Finish Type       Polypropylene wood finish
Bottle oener
Material: S/S 430
Size: 23x5.8x3.5 cm
Weight: 0.6 g
Have a wood finish
Avoid the use of abrasive sponges, which may remove shine and scratch the piece. Do not leave the product in prolonged contact with food waste.
We look good in your kitchen
Our products are built for both form and function, meaning not only do they help you create fun, everyday meals, but they also look so beautiful in your kitchen, you'll want to show them off.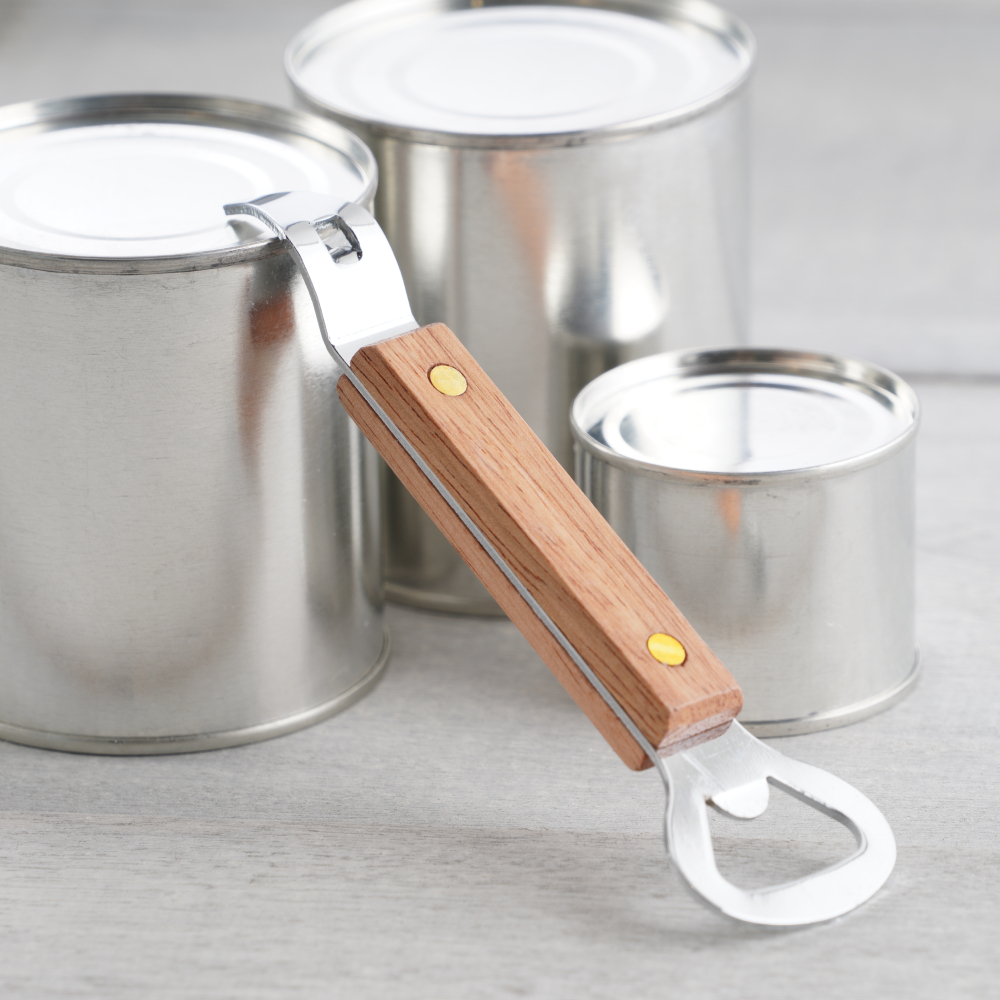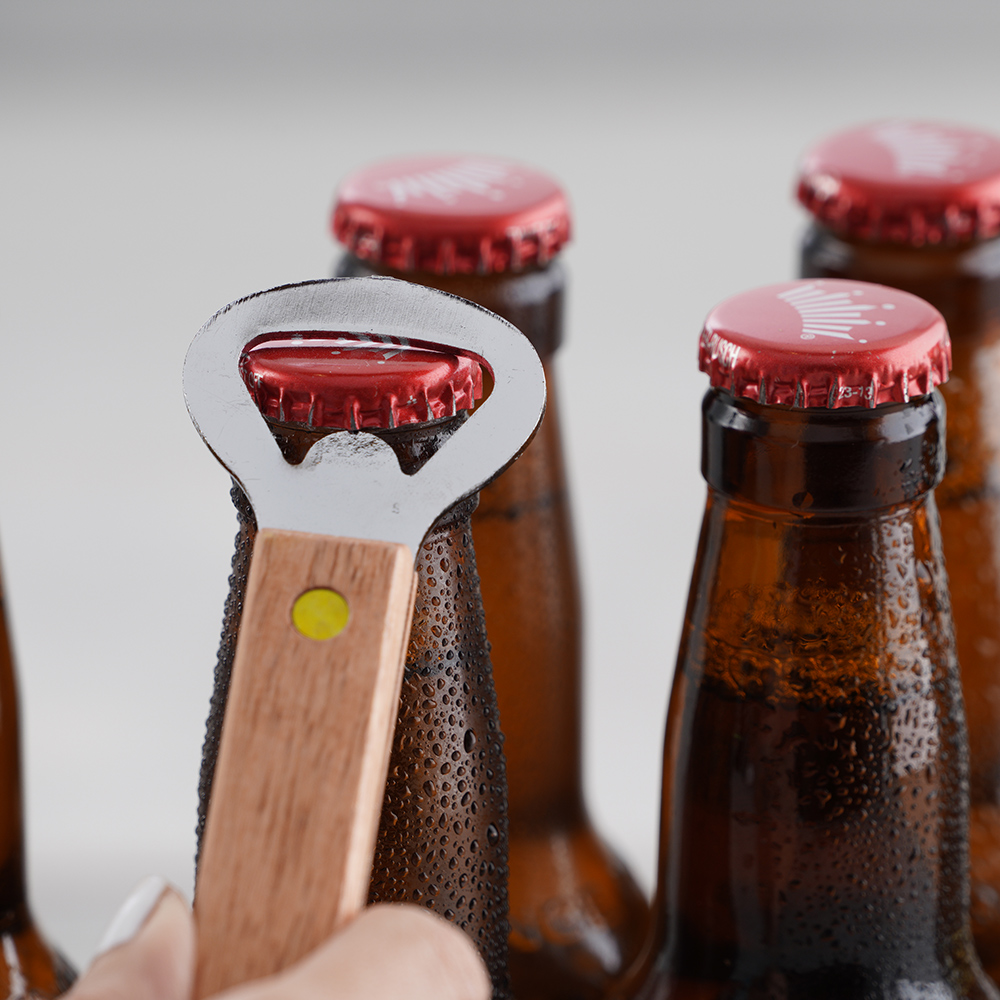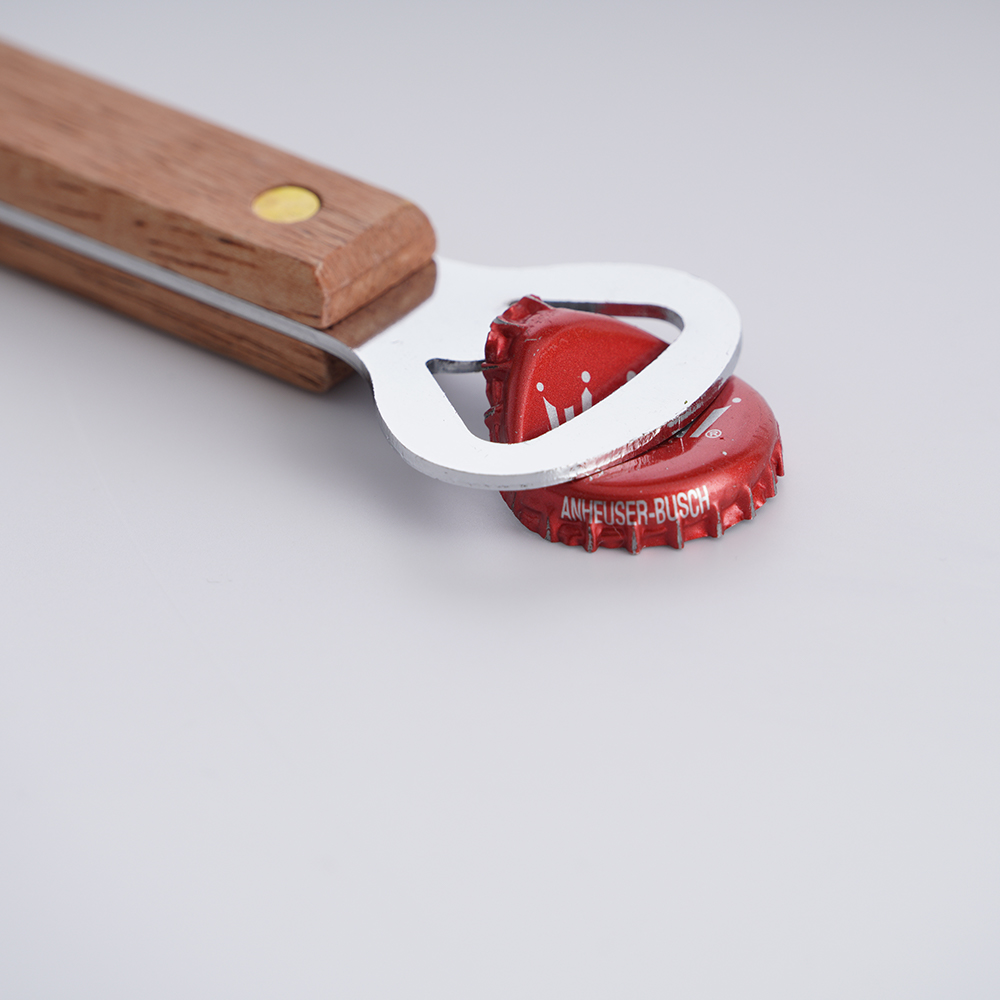 Every kitchen needs their staples, and we are here to bring a little authentic flair to yours. Our corn mills, pressure cookers, non-stick pans, stock pots and more bring everything you need to make beautiful and delicious meals from start to finish.