UNIVERSAL STOVETOP ESPRESSO MAKER – CAFETERA ESPRESSO L36060-L36080-L36070
One of the most traditional ways to make coffee is the Moka Pot. This charming coffee maker was invented in 1933 by Luigi di Ponti and is still a vital part of coffee culture. This stove pot espresso maker shifted coffee culture from out of the house to inside the home, a ritual that is still enjoyed today in the morning, evening, or both! This stunning aluminum version of the Moka Pot is made in the original likeness, providing heritage and tradition to your coffee routine.
Sizes and cups
L36060 7,48¨ x 4,13¨ x 6,69¨ Inches
300 ml / 6 cups / 10.14 Oz
L36080 5,07¨ x 3,62¨ x 6,22¨ Inches
150 ml / 3 cups / 5.07 Oz
L36070 3,5¨ x 2,9¨ x 5,3¨ Inches
50 ml / 1 cup / 1.69 Oz
Material              Aluminum body and polypropylene hanlde and knob
Brand                   Universal
Color                   Silver
Finish Type       Aluminum with natural polishing
• Aluminum with natural polishing
• Handle and knob made of plastic
• Safety valve
• Filter
Do not use metal utensils on products, do not leave products on the stove without food inside.
We look good in your kitchen
Our products are built for both form and function, meaning not only do they help you create fun, everyday meals, but they also look so beautiful in your kitchen, you'll want to show them off.
.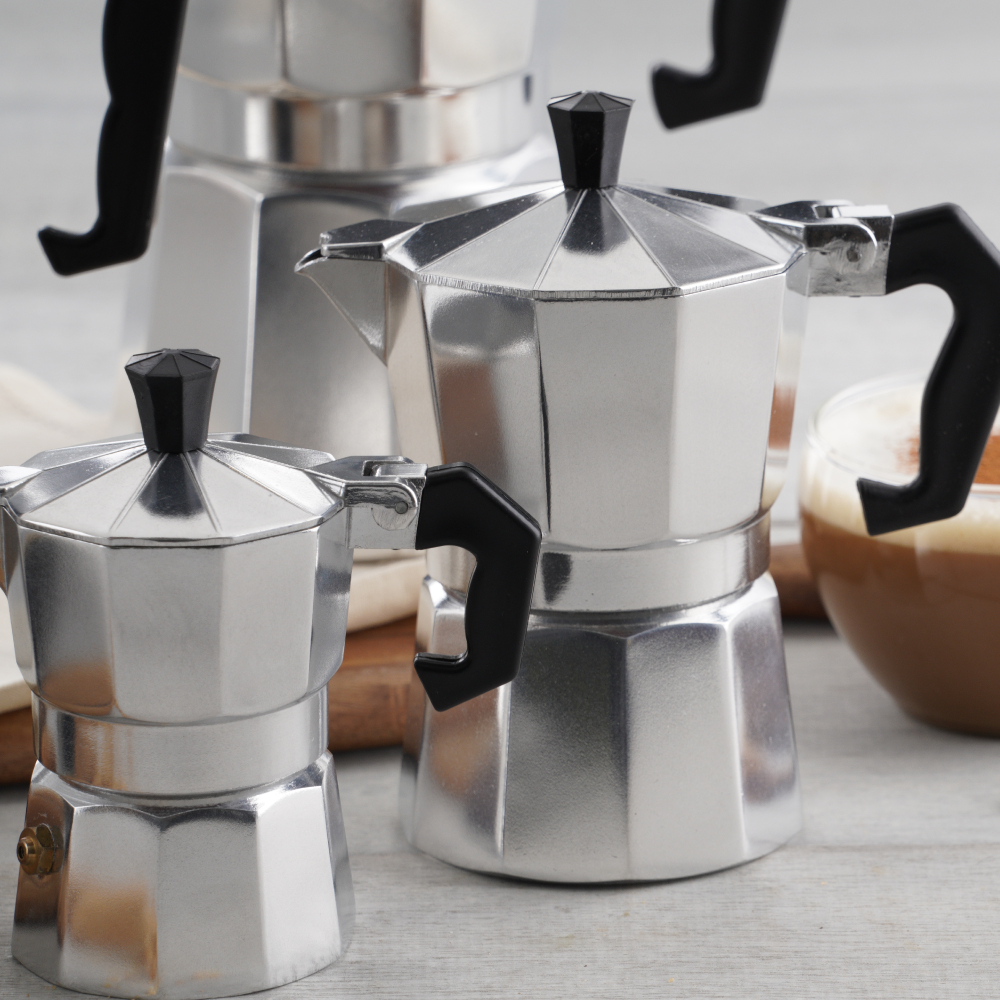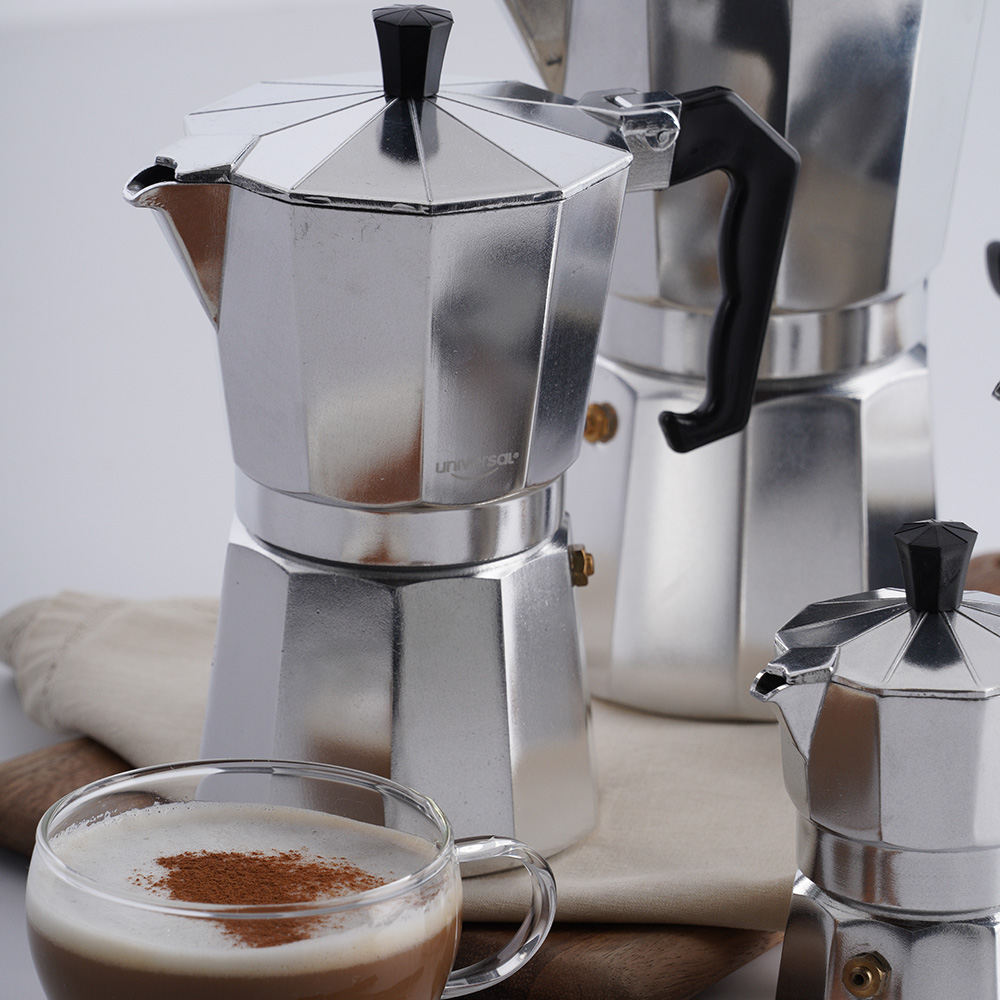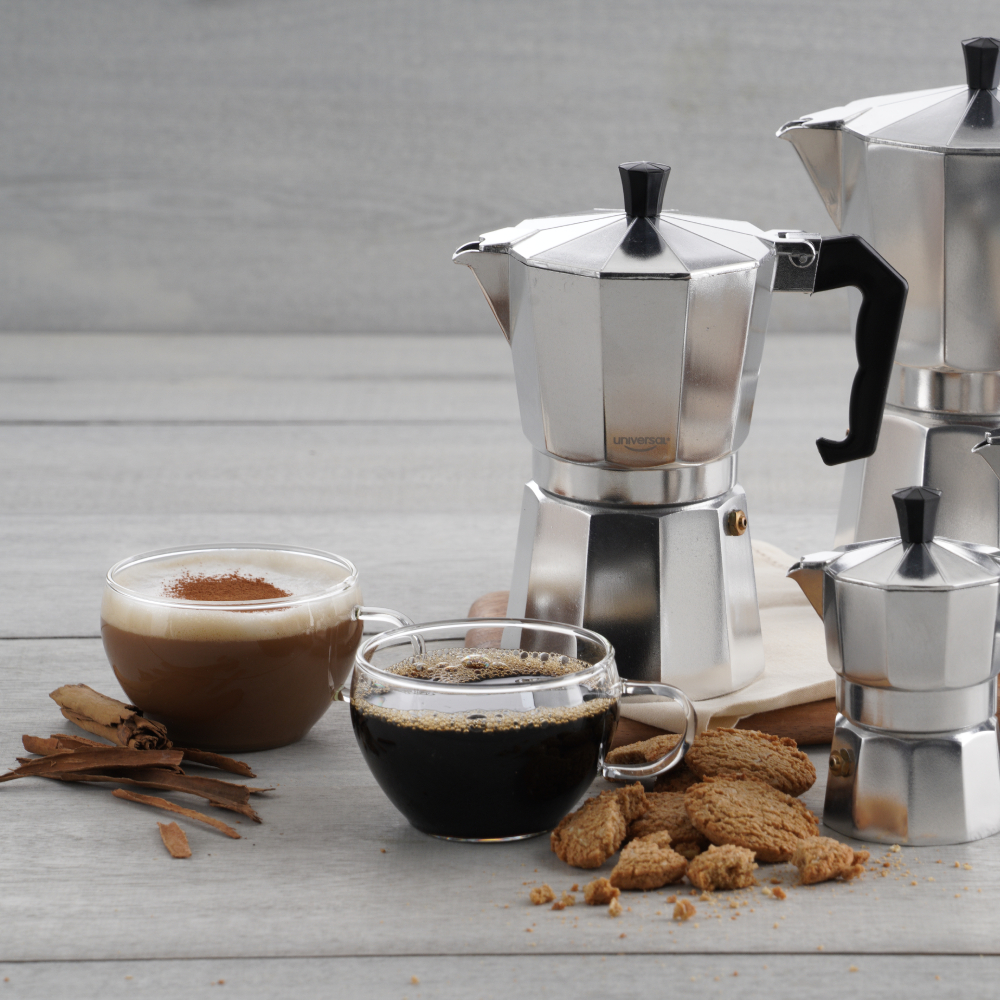 Every kitchen needs their staples, and we are here to bring a little authentic flair to yours. Our corn mills, pressure cookers, non-stick pans, stock pots and more bring everything you need to make beautiful and delicious meals from start to finish.