UNIVERSAL PRESSURE COOKER – OLLA A PRESIÓN TRADICIONAL L23600-L27130-L23400
Pressure cooking is a lost art that has recently been found again. Creating beautiful risotto or pork shoulder doesn't have to take hours of braising or put in the slow cooker for a day. A fraction of the time in the Universal Pressure Cooker will yield results that are just as delicious. Available in three sizes, the 10 also has two versions.
Sizes
L23600 15,9¨x 9,6¨ x 9,8¨ Inches
6 L / 6.3 Qt
L27130 17,7¨ x 10,7¨ x 10,2¨ Inches
10 L / 10.56 Qt
L23400 15,5¨x 9,4¨ x 7,4¨cm
4 L / 4.22 Q
Material              Body in aluminium, heat resistant bakelite handle
Brand                   Universal
Color                   Silver
Finish Type       Aluminum
Aluminum body Safety valve to guarantee correct operation and maximum safety Weight to keep the pressure stable at a nominal value of 80KPa Self-adjusting and hermetic closing system to prevent pressure leaks. Heat resistant bakelite handle
Do not fill the pot more than 2/3 of its capacity. When they are products that grow during cooking, do not fill the pot more than 1/2 of its capacity. Never cook food that generates foam. Do not touch hot surfaces, use handles and handles. Watch carefully when the pot is used in the presence of children. Do not use the pressure cooker inside the oven.
We look good in your kitchen
Our products are built for both form and function, meaning not only do they help you create fun, everyday meals, but they also look so beautiful in your kitchen, you'll want to show them off.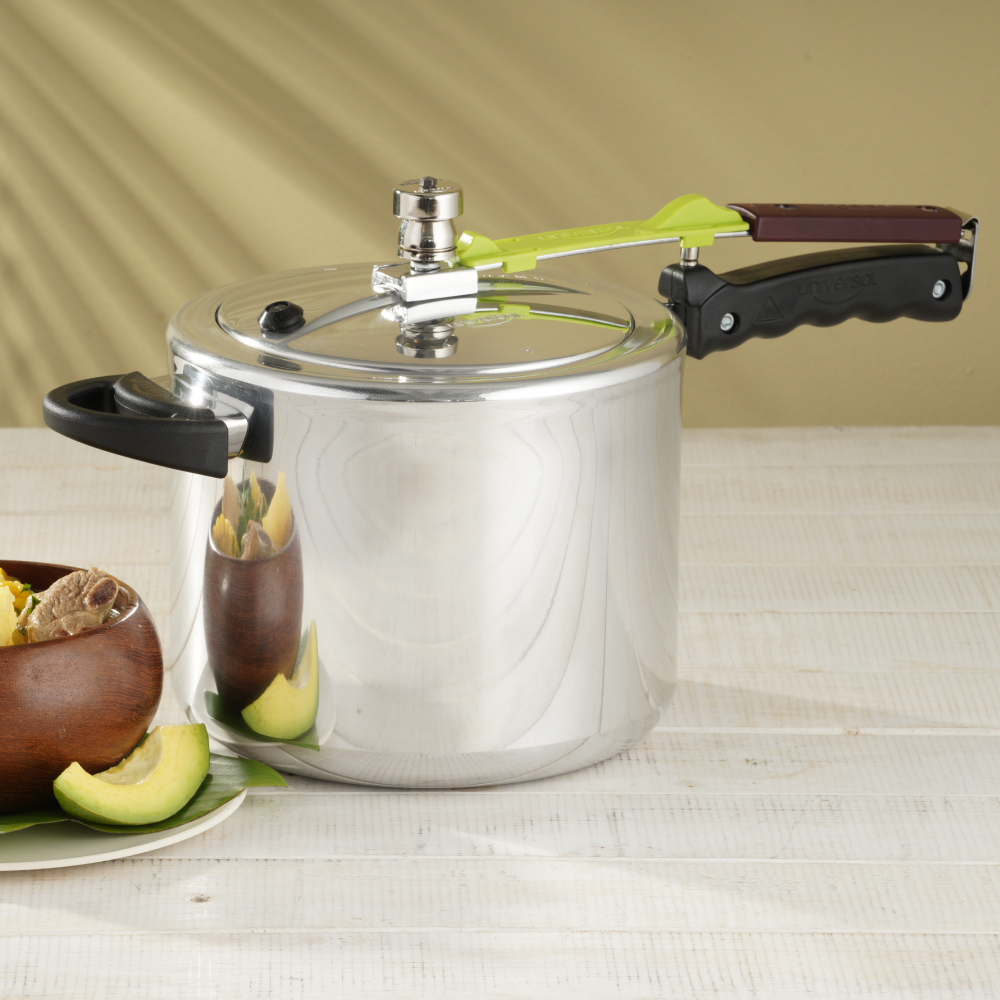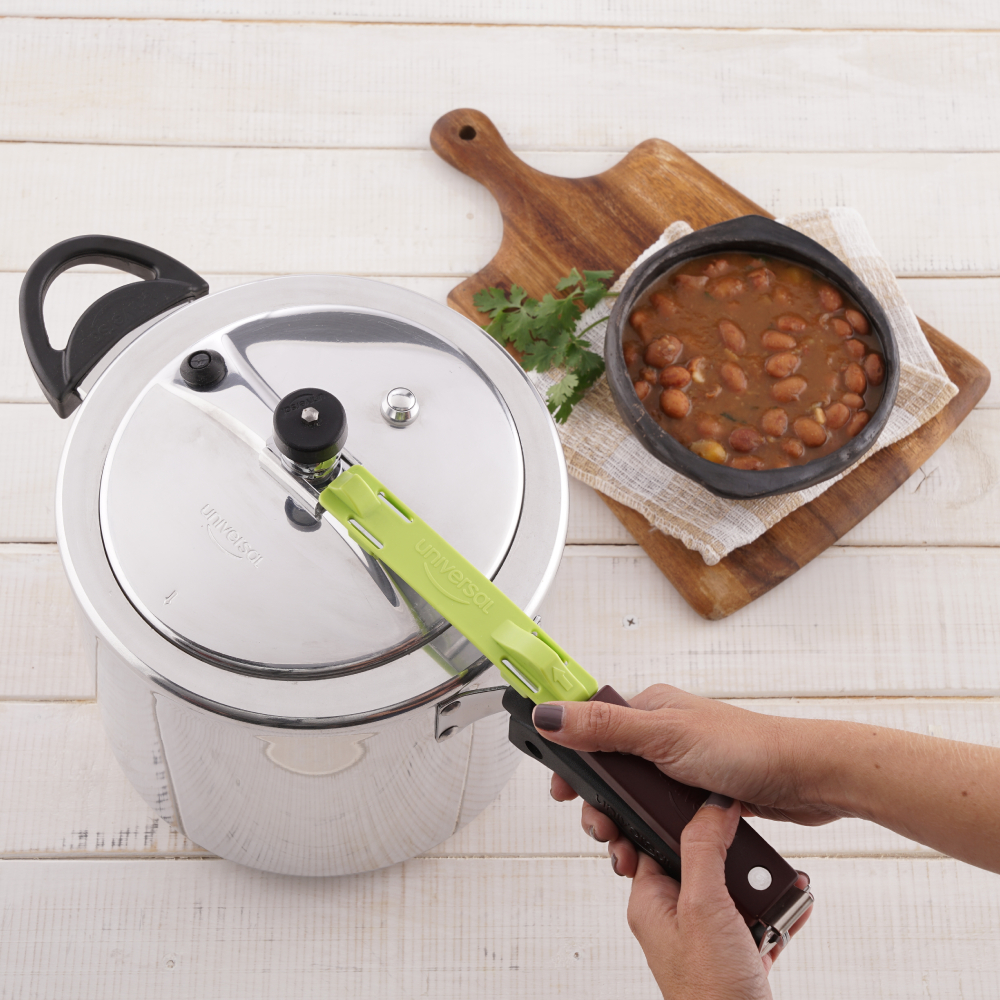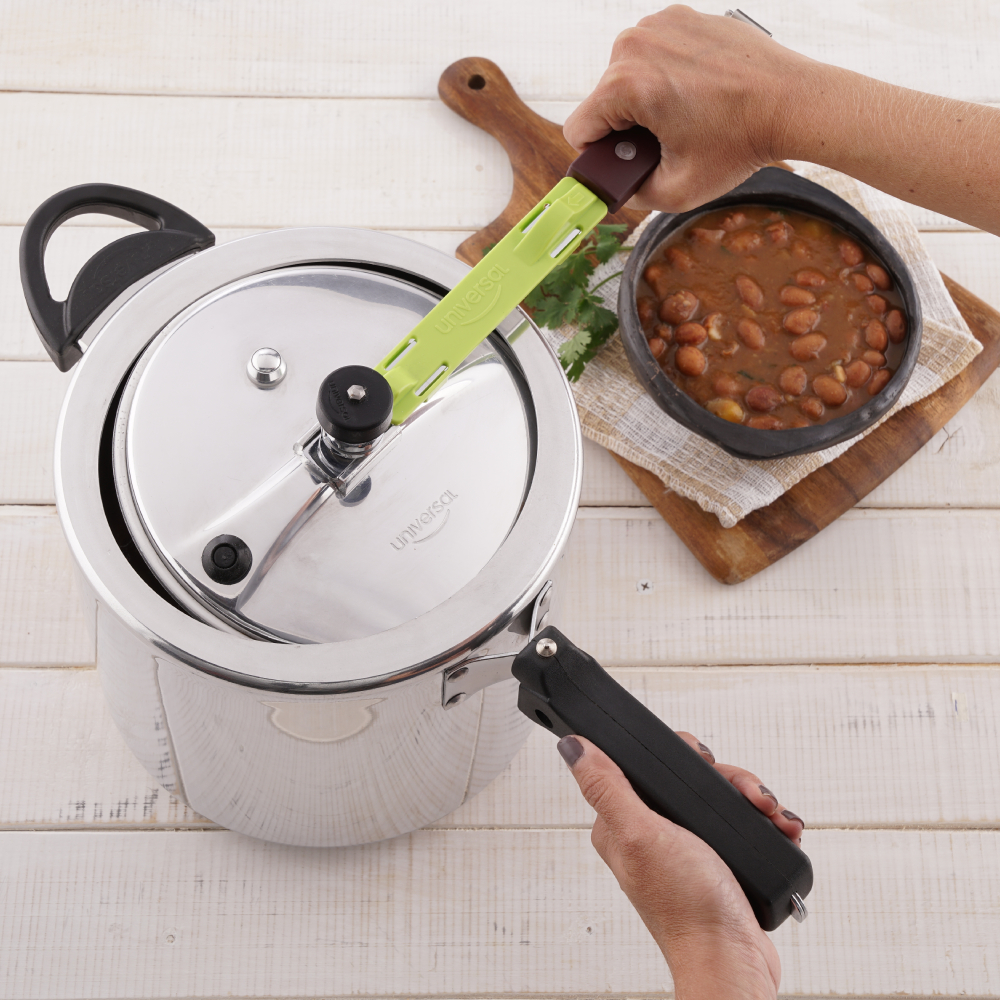 Every kitchen needs their staples, and we are here to bring a little authentic flair to yours. Our corn mills, pressure cookers, non-stick pans, stock pots and more bring everything you need to make beautiful and delicious meals from start to finish