UNIVERSAL RICE COOKER 5 CUPS – OLLA ARROCERA 5 TAZAS L85130
Cooking the perfect rice is an art. So, perfect it with this 5-cup rice cooker. This non-stick layer keeps rice from sticking to the sides and bottom, or burning. A tempered glass lid allows you to monitor the process from afar, while the rice cooker does all the hard work. The best part? This rice cooker also has an automatic heating function, so you never have to worry about re-heating or overcooking your rice.
1 liter or 1,05 Qt
Length: 11,02¨ – Width: 9,05¨ – Height: 10,62¨Inches
Power : 400 W – Frequency: 60 Hz. – Voltage: 110-120 Vac
Material             Cold rolled steel sheet: 45% Aluminium: 25% Tempered glass: 10% Polypropylene: 10% Electrical parts: 10%
Brand                   Universal
Color                   Black
Finish Type       Black
Rice cooker of 5 cups, 1 liter or 1,05 Qt With aluminum vessel with double layer of non-stick, handles and heat-resistant accessories made of polypropylene, external aluminum steamer and tempered glass lid. Includes spoon and measuring cup. It has a cooking function and automatic heating function
Do not immerse the main body in water.
We look good in your kitchen
Our products are built for both form and function, meaning not only do they help you create fun, everyday meals, but they also look so beautiful in your kitchen, you'll want to show them off.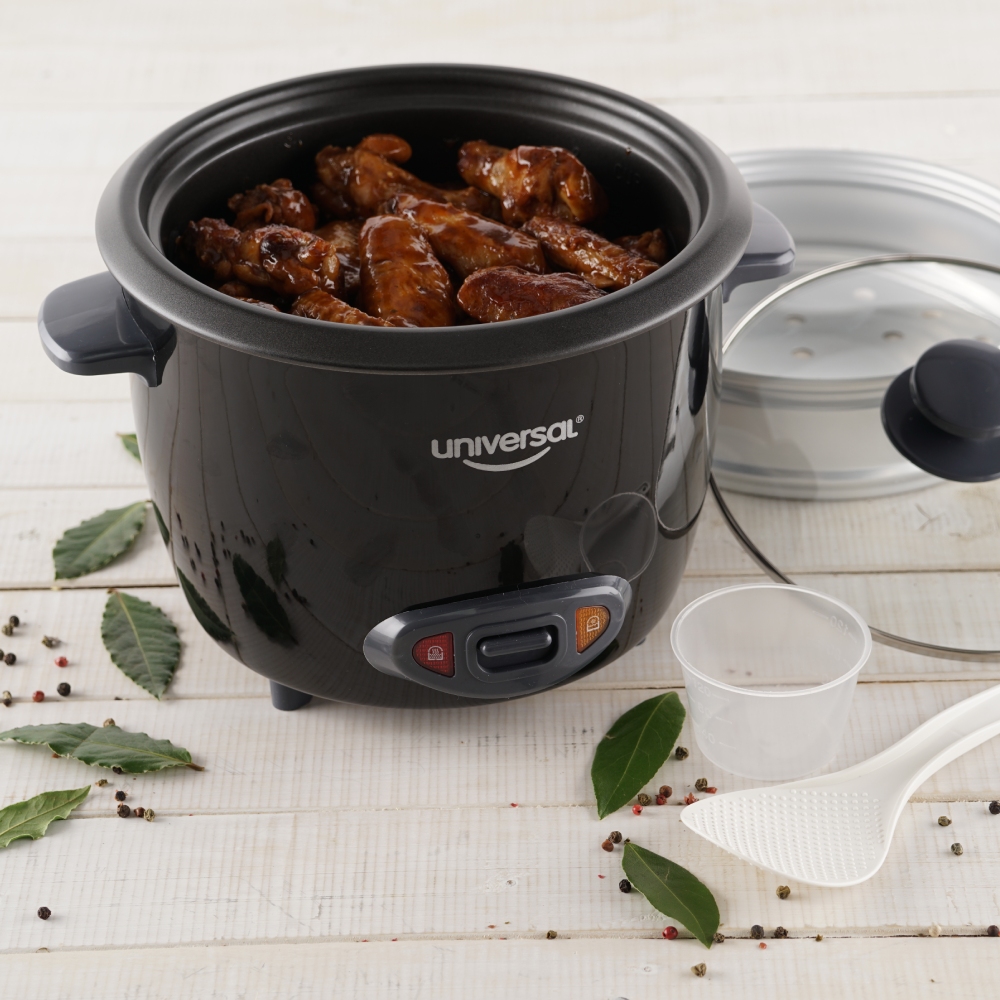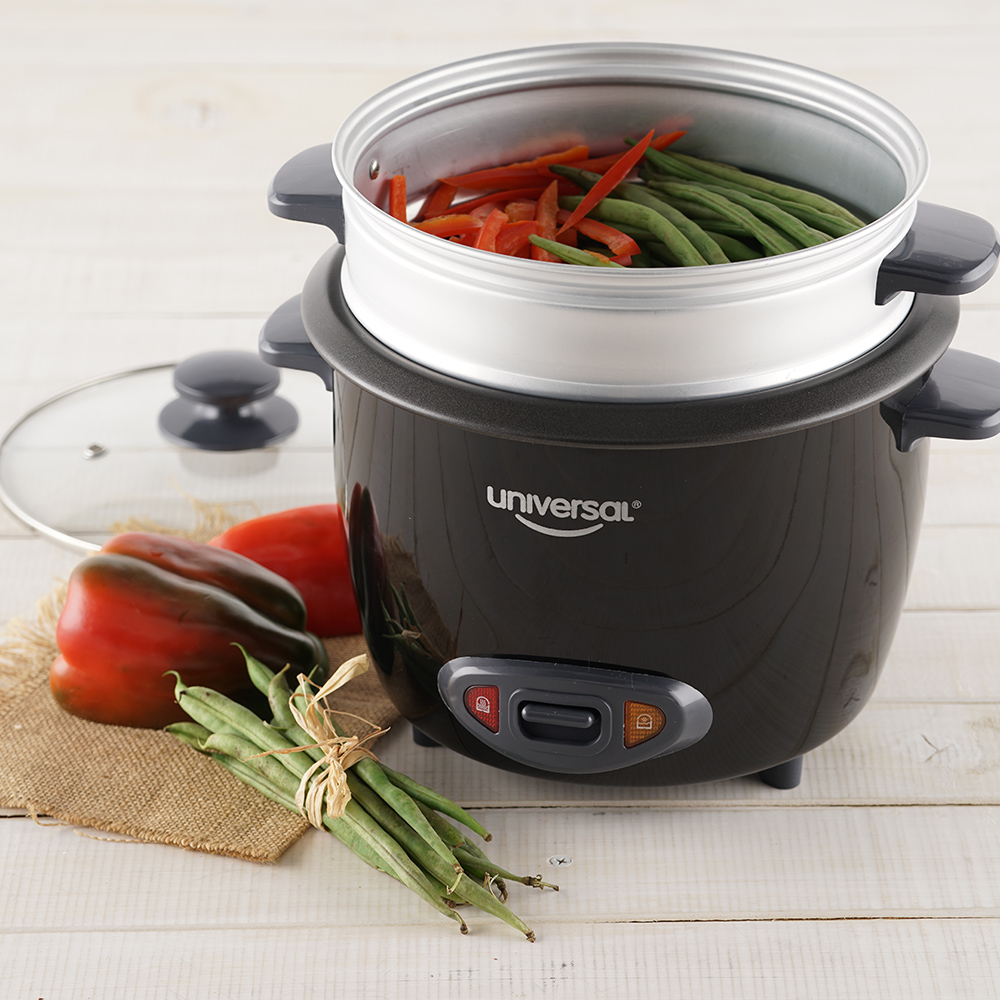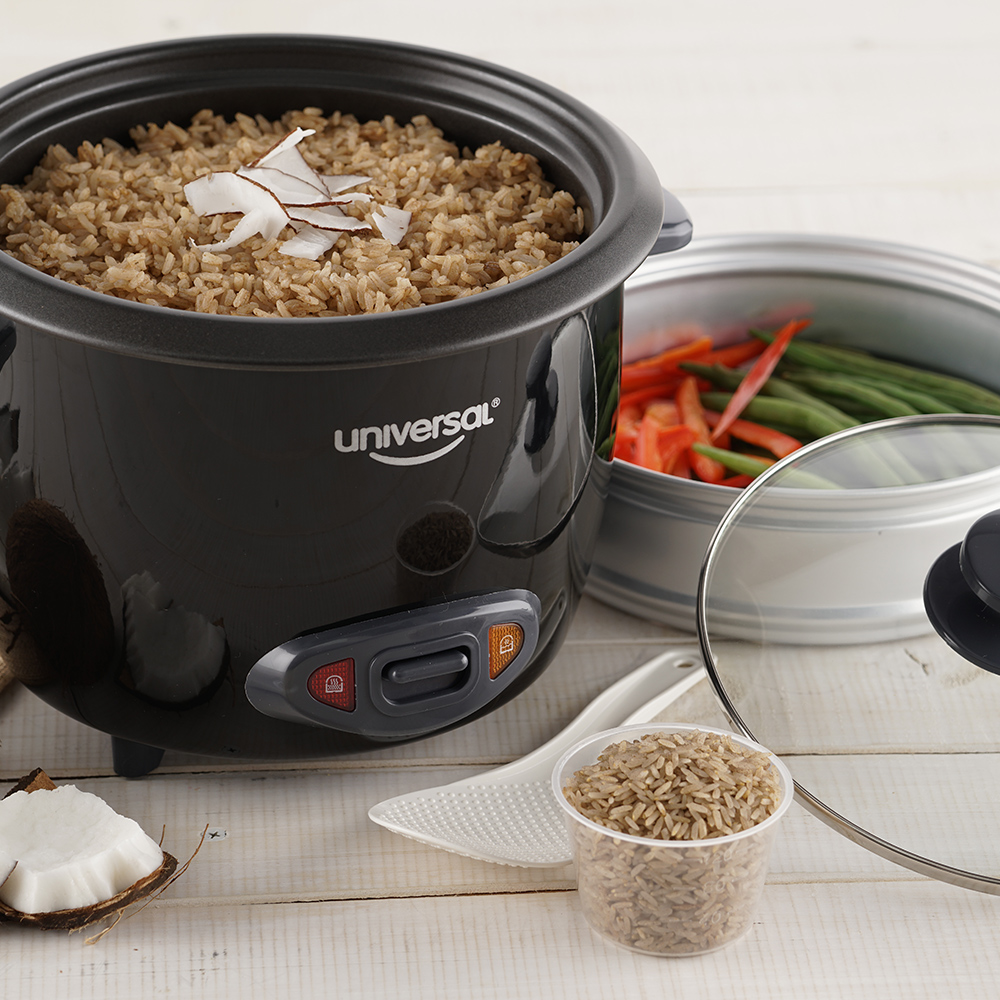 Every kitchen needs their staples, and we are here to bring a little authentic flair to yours. Our corn mills, pressure cookers, non-stick pans, stock pots and more bring everything you need to make beautiful and delicious meals from start to finish.