UNIVERSAL SANDWICH MAKER – SANDUCHERA UNIVERSAL L79730
The best type of sandwich is a warm sandwich. From a panini stuffed with leftovers to a delicious grilled cheese, this two-seat sandwich maker will up the ante on your lunches (and dinners!) from now on. Two layers of non-stick coating make this sandwich maker easy to clean, and a security clip makes it easy to store.
Sizes of the color box: 9,76¨ x 3,7¨ x 9,21¨ Inches
750 W 110-120 Vac
Material             Body in phenolic PF 60% , Aluminum 30% electrical parts 10%
Brand                  Universal
Color                  Black
Stlyle                  Black
Two-seat sandwichmaker, with two-layer plates of nonstick. The product has heat-resistant handles, indicator light luminous showing the beginning and end of the cooking cycle and clip of security that makes it easier for the product to be stored in position vertical or horizontal.
Do not immerse the main body in water
We look good in your kitchen
Our products are built for both form and function, meaning not only do they help you create fun, everyday meals, but they also look so beautiful in your kitchen, you'll want to show them off.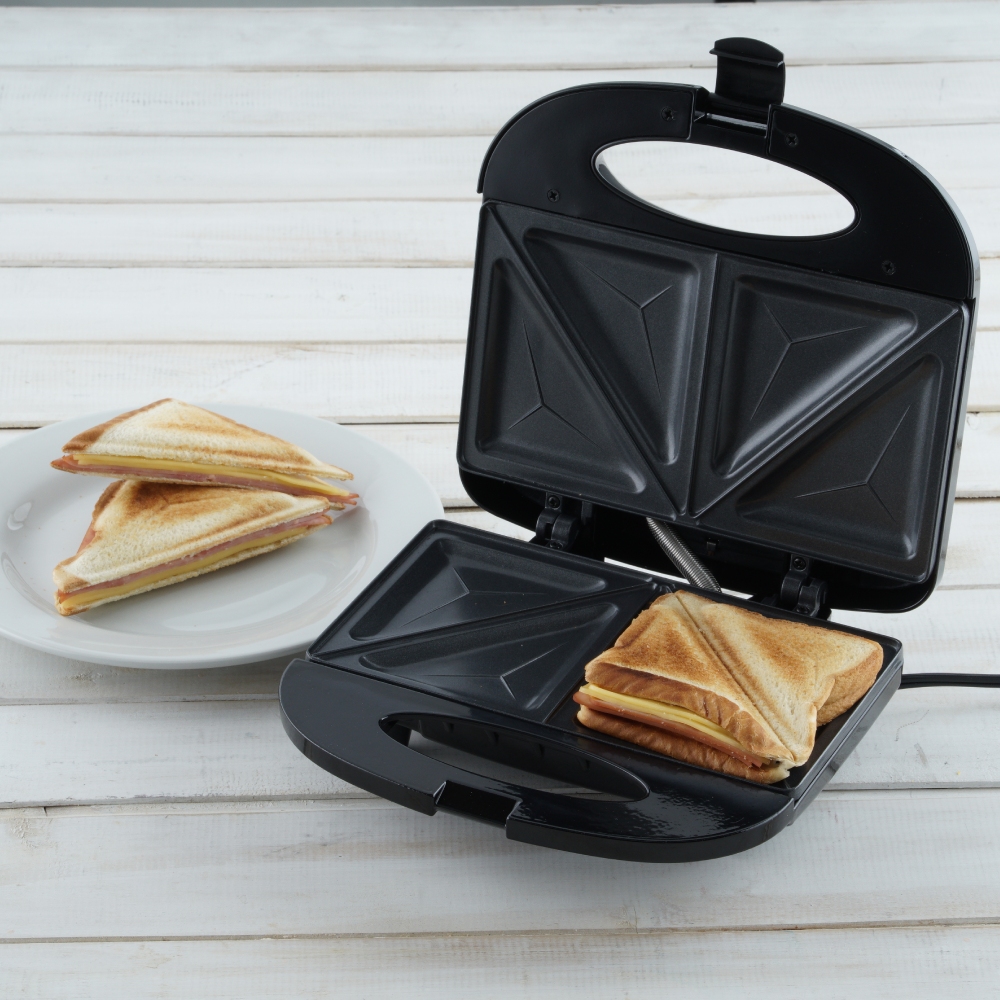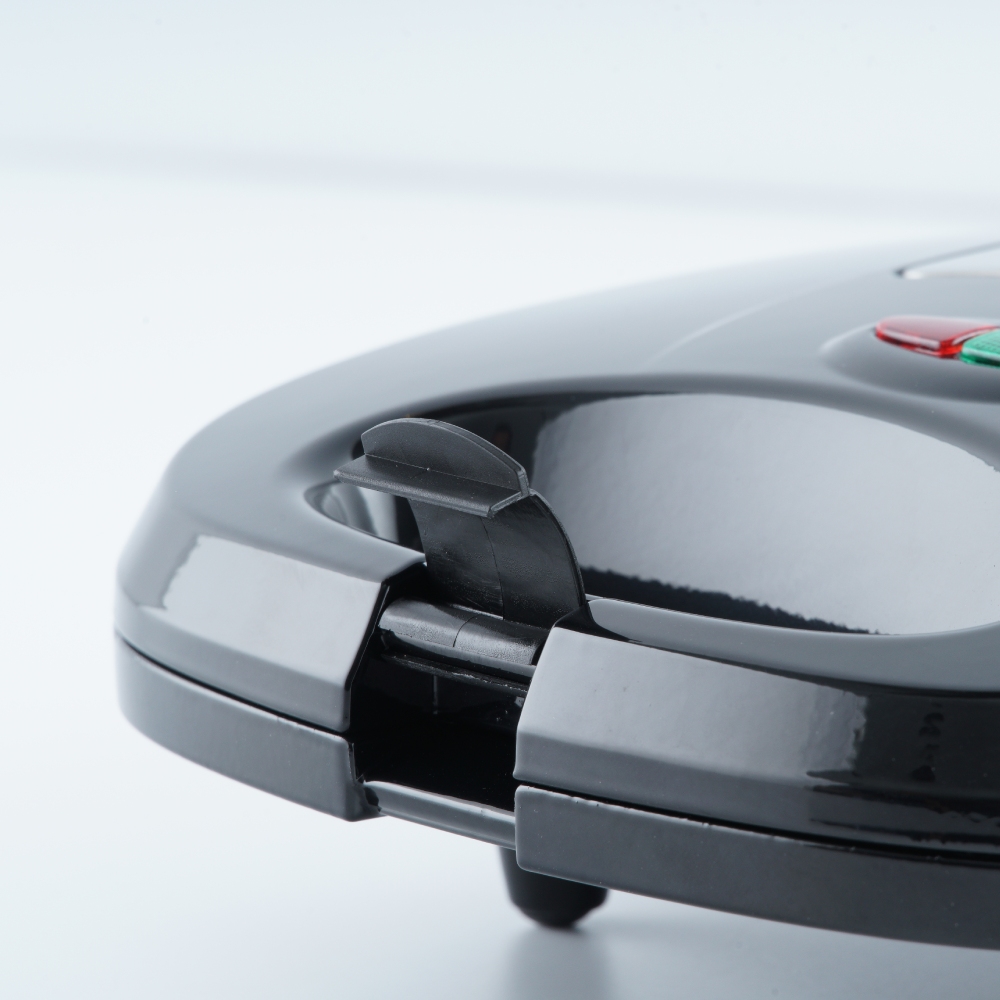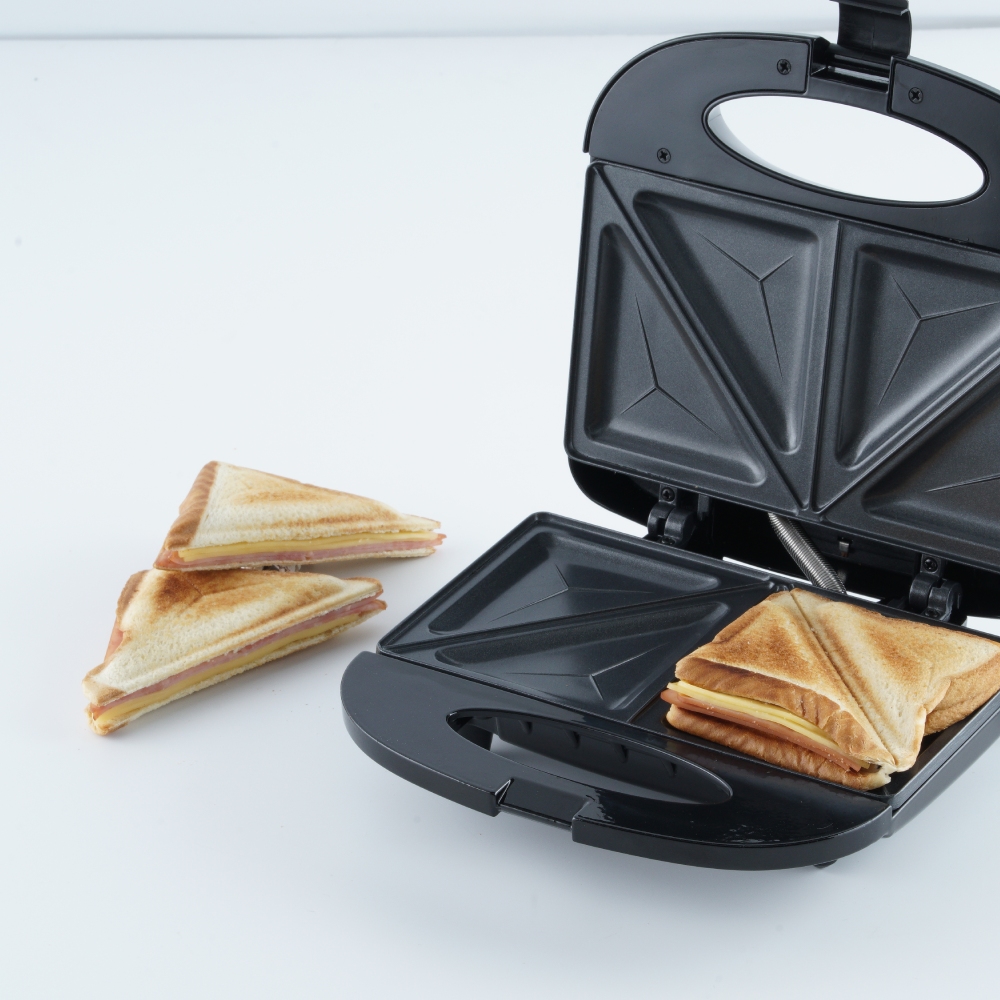 Every kitchen needs their staples, and we are here to bring a little authentic flair to yours. Our corn mills, pressure cookers, non-stick pans, stock pots and more bring everything you need to make beautiful and delicious meals from start to finish.